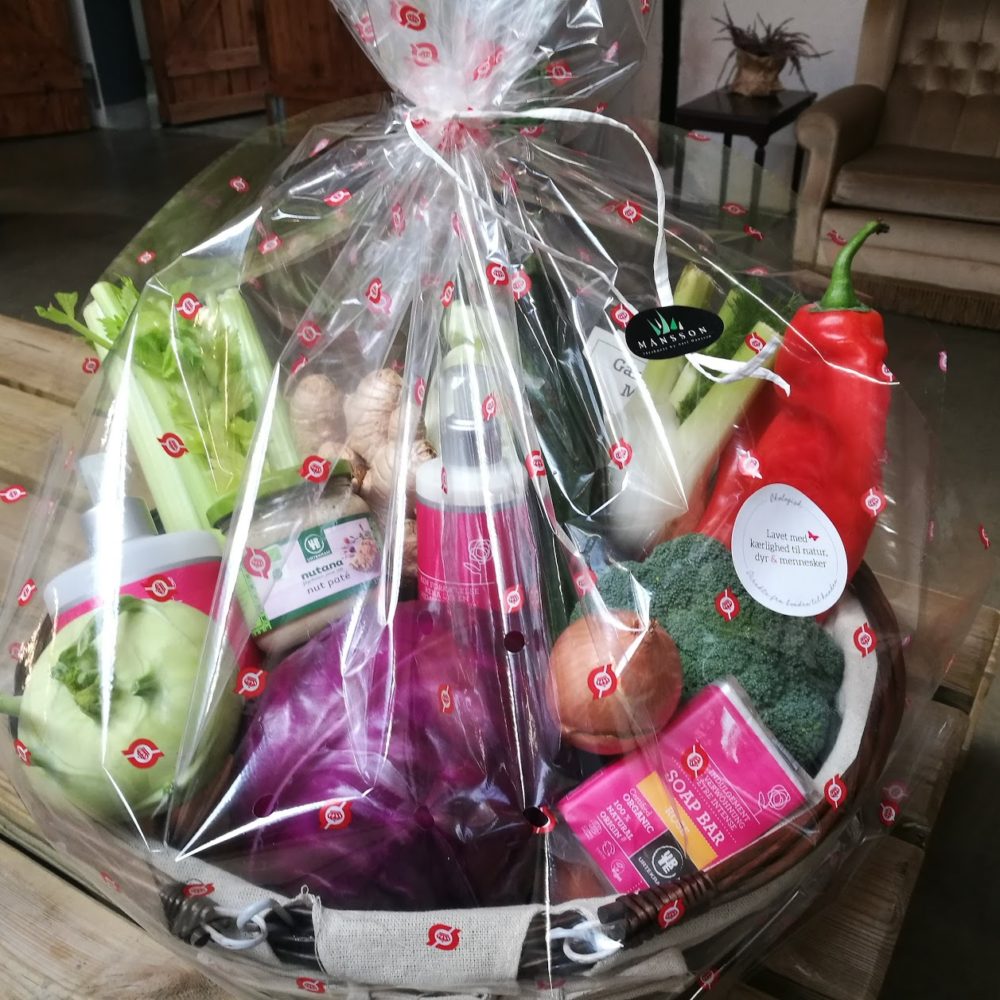 In The Farmshop Månsson there is "polite self-service".
You can pay by cash or with MobilePay.
There are free cardboard boxes for your items, or you can buy a paper bag.
If you need a larger amount of some of our goods or, if you need to hold a company class or otherwise, please post a message in the payment box with your phone number and we will contact you.
You can pack a delicious gift on the gift table, where there is cellophane and ribbon free for use. Use a nice little cardboard box or a brown paper bag as a bottom of the gift-package.
Give a delicious gift of fresh organic food to the friend, the landlady, Father's Day, yes – for all occasions …