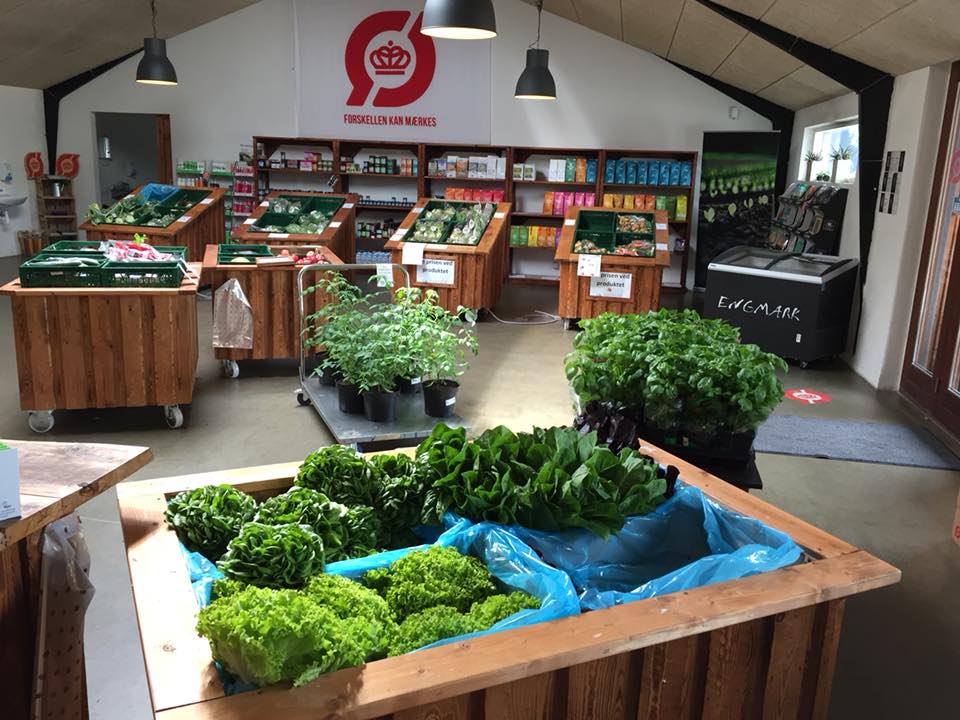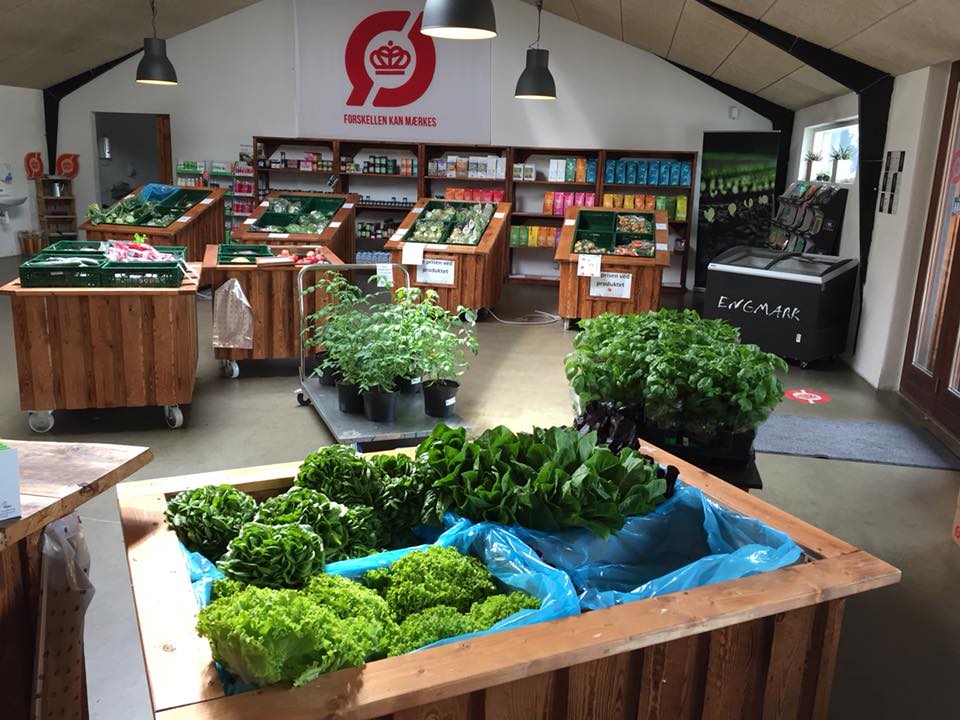 In The Farmshop Månsson you can find a wide range of organic products. The range has expanded continuously and varies naturally throughout the season.
The backbone of the assortment is fresh organic eggs and organic vegetables from our own production. We produce over 20 different kinds of vegetables.
In the summertime the assortment is being considerably expanded with herbs and edible flowers, as well as a huge range of old and new vegetable varieties, from our R&D field. Therefore you will often find new and exciting products in the Farm Shop that ýou are not able to find in a normal retail store.
We complement the assortment by purchasing from other Danish producers – manufacturers that we know as skilled organic producers with high quality products.
When the season for Danish organic products is about to end, we buy selected products from selected organic producers, primarily from Southern Europe.
Our regular suppliers of organic goods are:
Potatoes, carrots and a large assortment of many other root crops from the Marienlyst garden, Harlev
Tomatoes, cucumbers and a season variation of niche products such as pea shoots and edible flowers, and planting plants from the Garland Garland, Ikast
Apples and apple cheese from Allesø Fruit Søhus, and from Harndrup Forest Fruit Plantation, Harndurp, and Fårehavegård
Homemade ice cream in ice cream and icecream and delicious beef cuts and chopped jersey beef and frankfurter sausages from Engmark Ice, Give
Homemade chopsticks with different flavors from Gyvelborg, Nr. Snede
Meat mixes, flour, grains and grains from Aurion Mølleri, Hjørring
Large range of organic groceries and beauty products from Urtekram, Mariager
EXCLUSIVELY FOR THE FARMSHOP MÅNSSON: SalatTøsen's products of dried fruit, wine vinegar and olive oils, as well as a selection of SalatTøsen's recipe books
Linseed oil, rapeseed oil and hemp oil, hemp protein and linseed from Nyborggaard in Skibbild-Nøvling.
Liquid herbs from the Plantemageren
Porrer from Østerkrog Gartneri, Bjerringbro
Rhubarb from Skyttes Gartneri, Dømmestrup
Honey and honey products from Fåremanden v. Janne and Kenneth Storm Klausen, Brande.