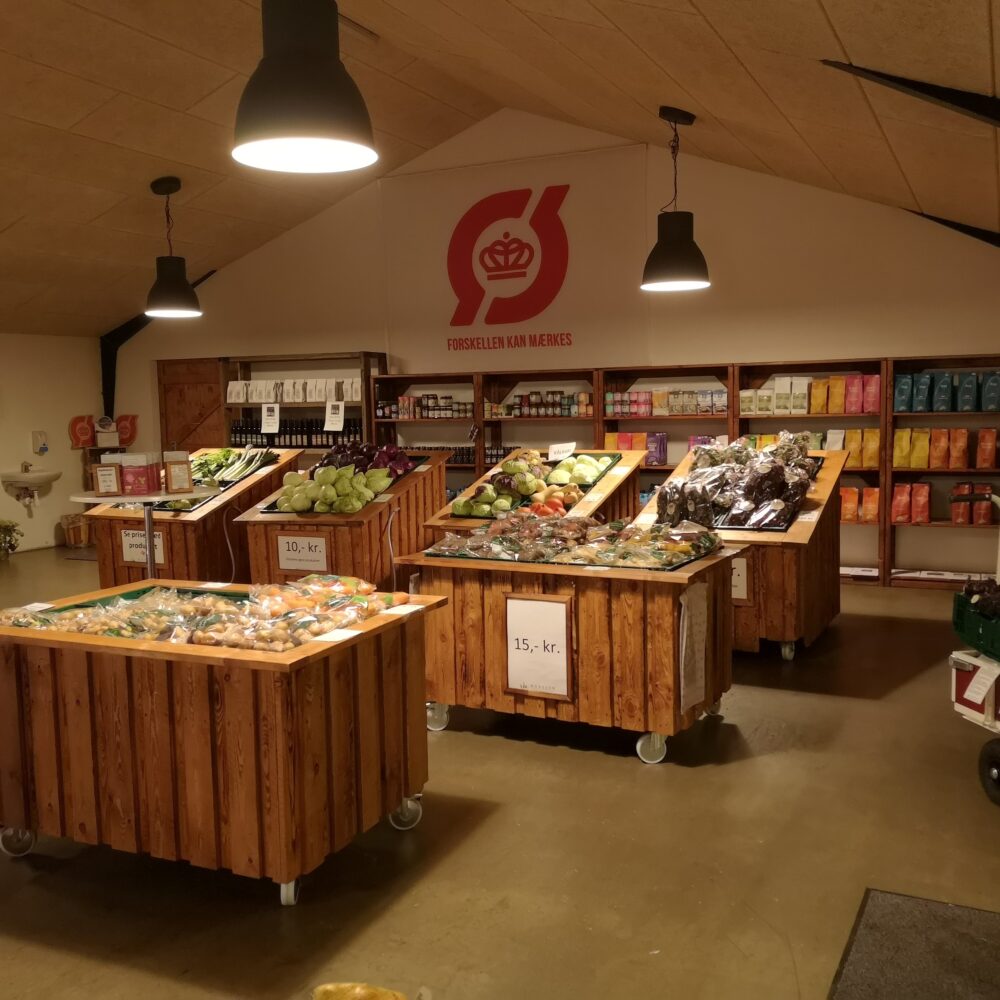 The Månsson farm shop
Grarupvej 15
7330 Brande
Open every day of the year: 07:00-20:00
The Månsson farm shop contains a wide assortment of organic product, for more information about the assortment.
In the Månsson farm shop Månsson, there is a self-scanning service prior to payment, hence there is a "polite self-service".
You can pay by cash (DKR) or with MobilePay.
There are free cardboard boxes for your groceries, or you can buy a paper bag.
You can pack a delicious gift, there are cellophane and ribbon free for use. Use a nice little cardboard box or a brown paper bag as a bottom of the package.
Give a delicious gift of fresh organic food to a friend, to the hostess, for Father's Day, yes – for all occasions …