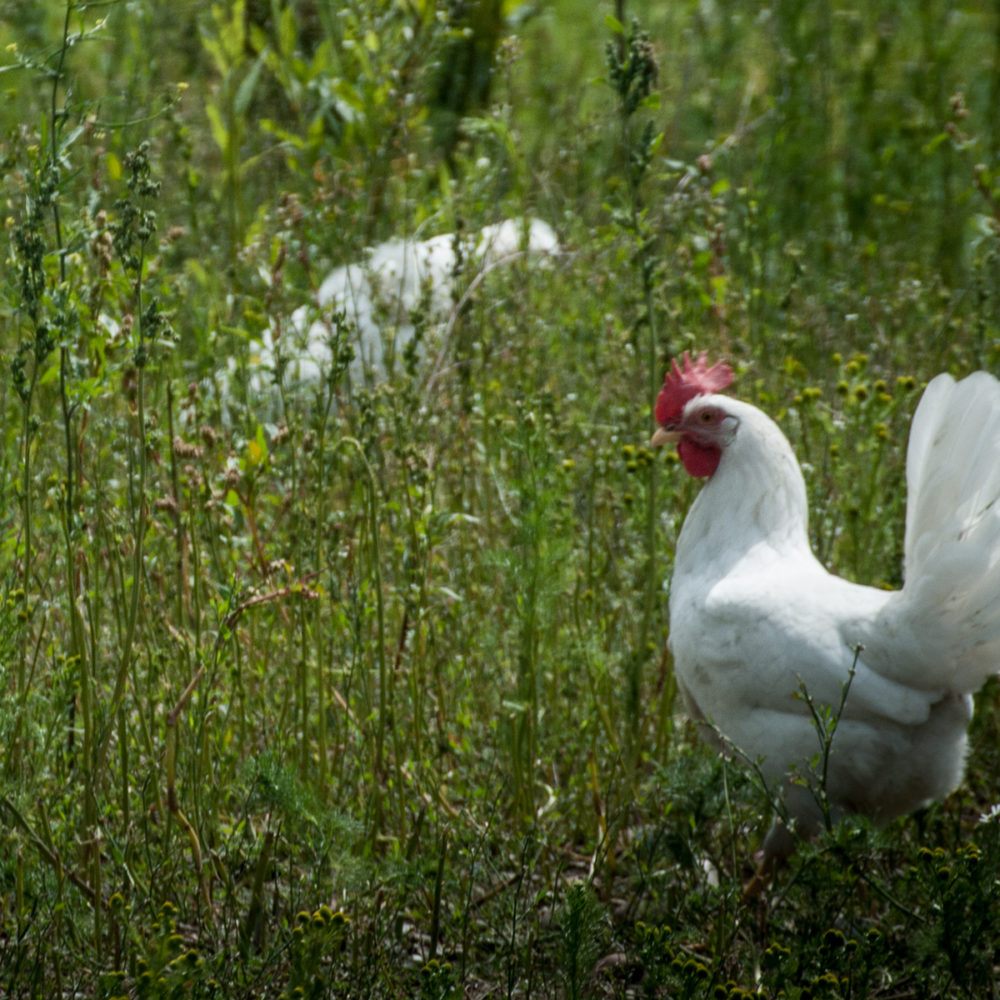 As an organic egg producer, we are strong focused on animal welfare and to provide our hens the best possible conditions from chicken to adult hen.
We have white hens from the breeding company "Lohmann". It's a hen, which is well suited for organic farming because it is robust and finely cope with the many weather changes that characterize the Danish climate. They are also very stable in laying eggs, and works really well in our system.
Our hens have a nice quiet behavior, and are curious by nature. The chicken is originally a forest bird, and therefore we have planted our large chicken farms with poplars. Here the hens feel safe and shelter for birds of prey. It is a pleasure every day to see how the hens go out and enjoy themselves in small groups inside the growing of poplars.
Forage provide healthy and happy hens
Besides the ample space both indoors and outdoors, the hens gets lots of home grown organic forage quality every day. The roughage consists of clover, pea / barley, pea / lupine and corn. Roughage helps to activate the hens, and give them a good and healthy digestion.
Experiments with organic farming
We often participate in different experiments and studies in relation to organic farming.