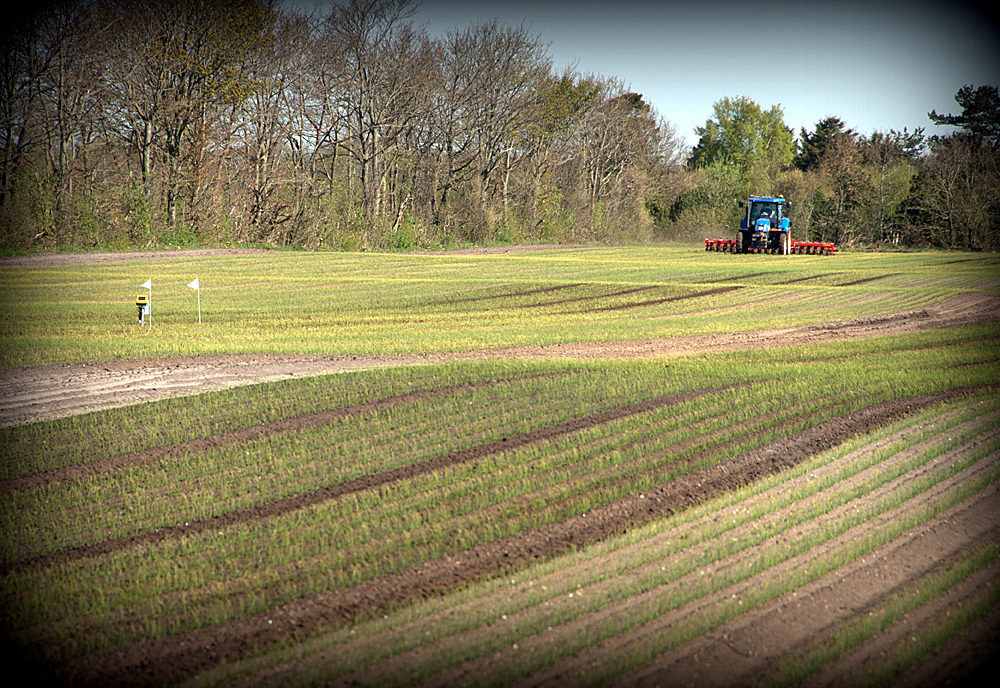 We have a long history of trying new things in our production. We like to be ahead, and think it's exciting to be involved to break the attitudes and prejudices about how things should be done.
At the same time we become better at what we do, so we can produce even more environmentally friendly and efficient while ensuring that we can always provide the best products to our customers.
Experimenting with new varieties of lettuce and cabbage
Every year we run experiments with different varieties, to ensure the best possible varieties in the field. In 2014 we drive among other tests with a number of earlier varieties of iceberg lettuce, to find out if there are new varieties that are better suited to stand under nonwovens in early spring. When we start experiments with new varieties every five weeks through to week 32, we are also later varieties. Here we look at a number of other parameters, such as. durability, resistance to diseases where long as they can stand on the ground, the crop shape and taste etc. Besides iceberg lettuce we drive this year to experiment with new varieties of lettuce (mini romaine) and broccoli.
Other attempts in 2014:
Experiments with chicken, cattle and pig slurry and digested slurry, where we will take samples down to the bed level. The goal is to learn about what types of fertilizer that is best suited to the crops and the fertilizer quantities necessary to ensure that crops allow optimal absorption of nutrients.
We have continued DACOM weather stations set up to follow the plants' need for water so we can water less and utilize the water better. DACOM way station are also used to measure the wind, sun and humidity, so we can calculate the mold pressure in the fields of the different types of vegetables.
We make leaf analysis to find out which nutrients plants need during the different stages in their upbringing.
Finally, we run experiments with a new type of hoe.