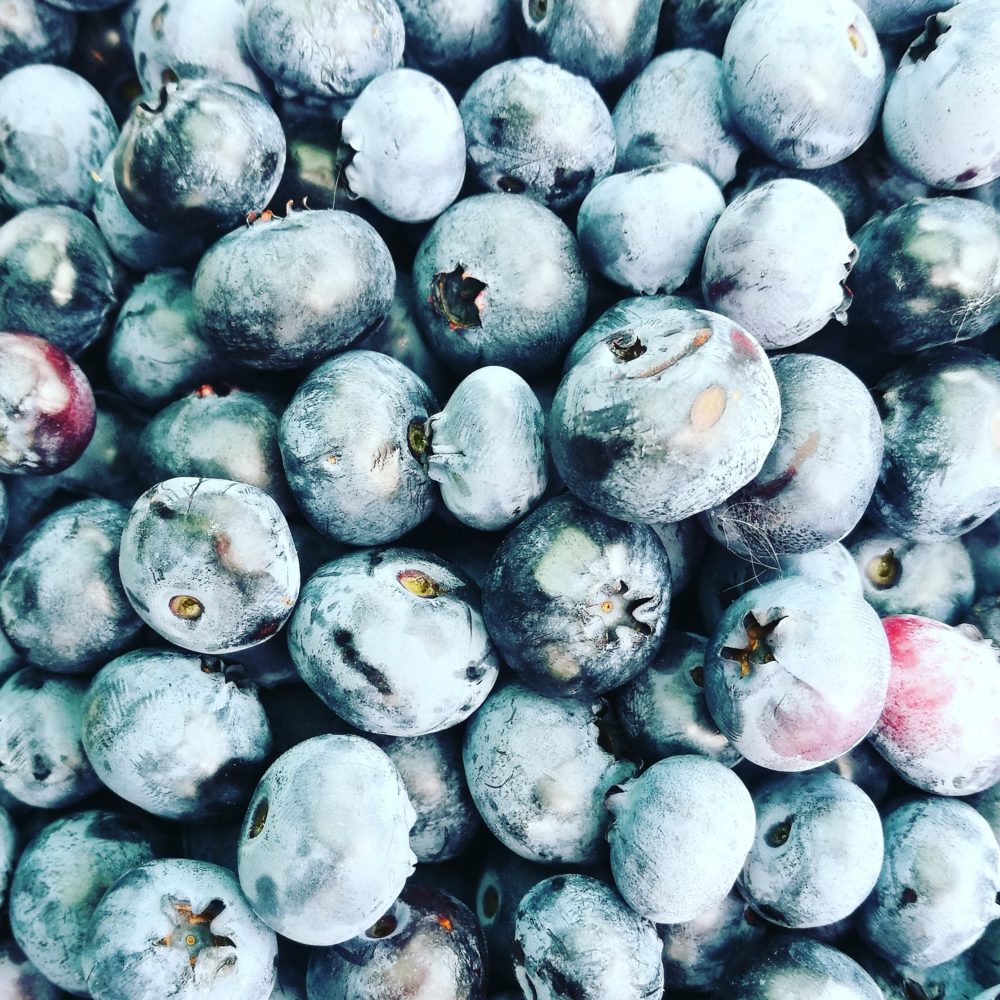 HERE THEY ARE – the fresh blueberries from Månssons plantation situated close to the farm in Brande.
the plantation is under conversion to organic production. This means that the blueberry bushes have been grown organically the last years and will become certified organic after this harvest season, hence it takes two years from a farmer begin to grow the field after the organic rules and till the products are sellable as certified organic.
The blueberries are ready NOW, they are sweet and delicious since they have gained all the best from our nice Danish summer.
You can get them in 250 g carton boxes made of recycled paper.
Private customers: Get the Månsson Blueberries in our farm shop, Gårdbutikken Månsson in Brande, or please ask for them in the shop where you normally purchase your fruit and veggies.
Professional customers: Ask your wholesaler/supplier for the fresh Månsson Blueberries or feel free to contact info@maanssons.dk.
Bon Appetite!