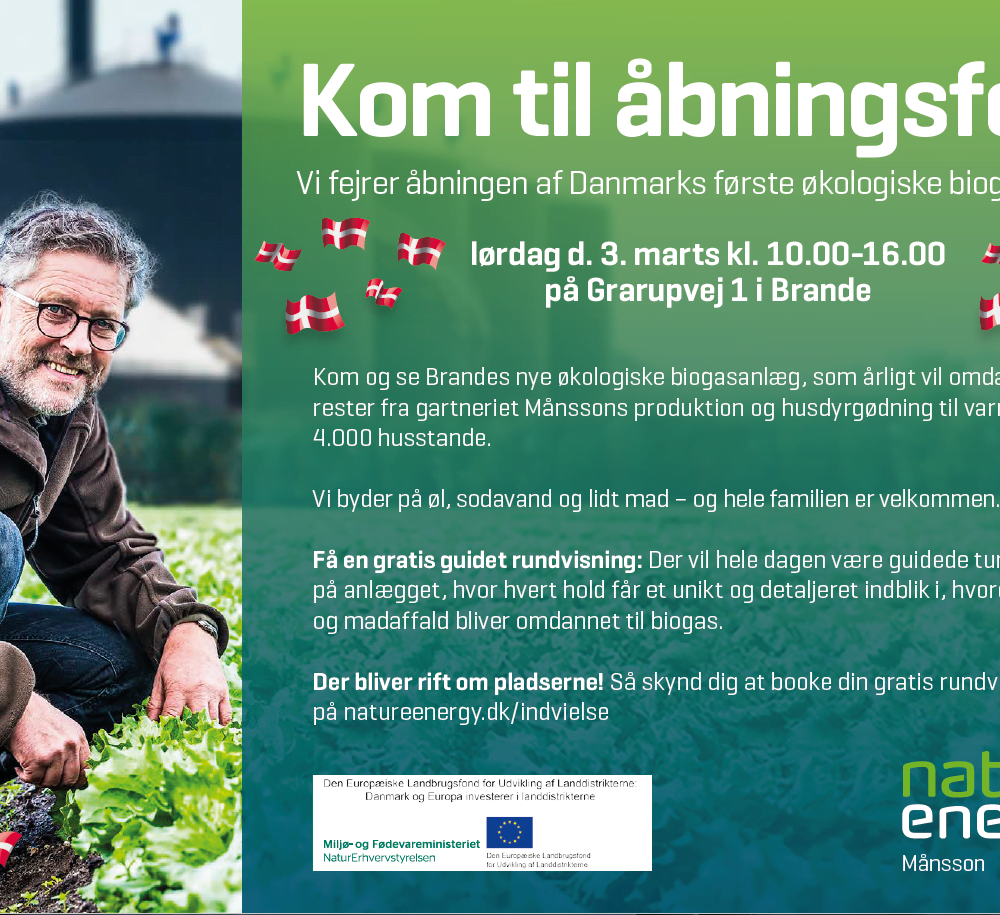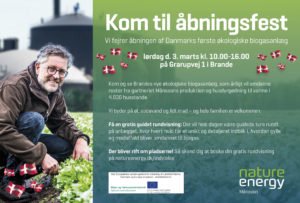 The new biogas plant of Brande is open – come and see what it is all about.
The biogas plant is transforming residues from the Maansson vegetable production as well as the manure from the egg production into heat in appr. 4.000 local households.
The entire family is welcome – Nature Energy Månsson offers organic food and beverages.
Book a guided tour – to be sure that you will get the full insight of the biogas processes.
There will be a rift about the seats! So hurry to book your free tour at natureenergy.dk/introduction