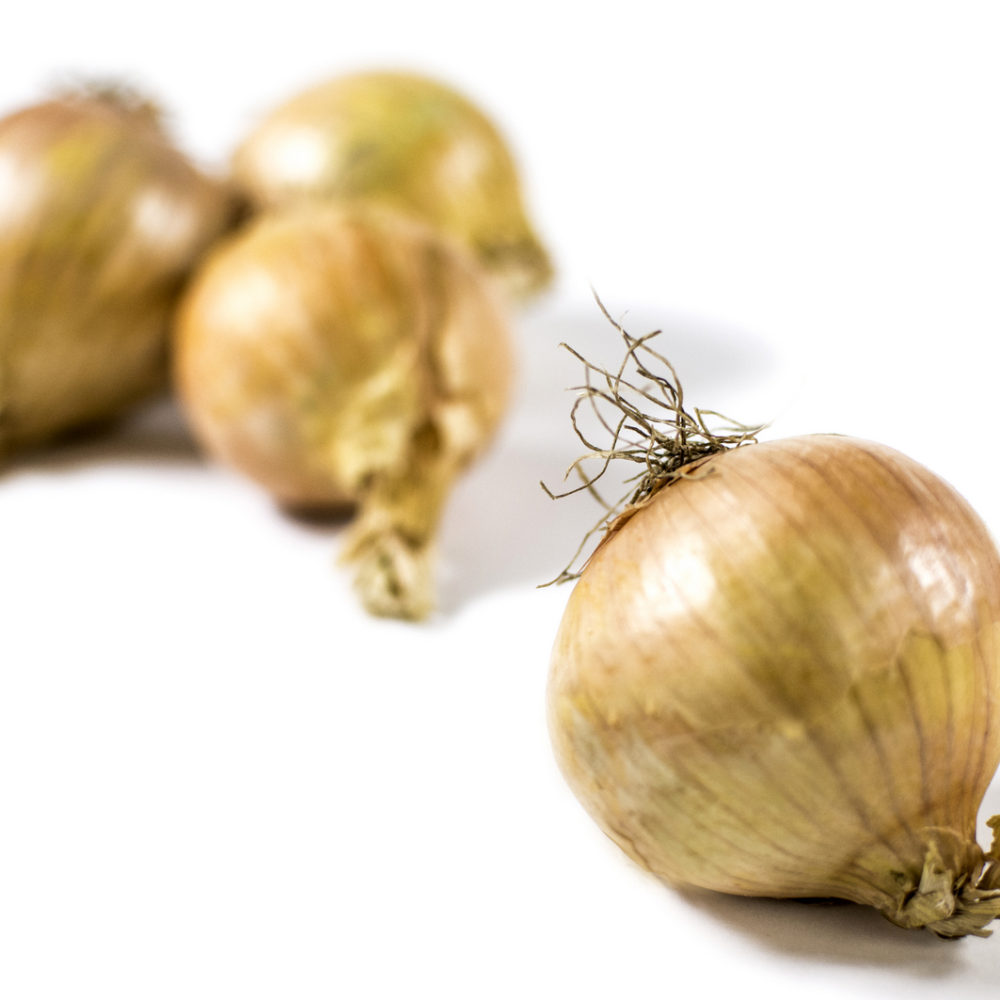 To achieve the highest possible cultivation safety, the onion seeds are grounded in soil pots and propagated in a greenhouse prior to planting. Thus, a relatively high yield is achieved early in the late summer. At the same time, planted onion can be stored relatively early with an elevated quality.
On the ground weeds are kept down with line cleaning and hand flushing. After harvest, the bulbs are dried on our warehouse and refrigerated from about 1 September until 1 June of the following year. We grow a larger area with organic onions than with conventional.
Throughout its long history, the smell has been used in both cooking and medicine. The strong taste and characteristic fragrance that causes the eyes to run into water stems from some amino acids that are secreted when the loin is cut.
Onions contain on the whole a number of beneficial substances, such as Quercetin, which allegedly should have a number of health-promoting properties.
Season: All year