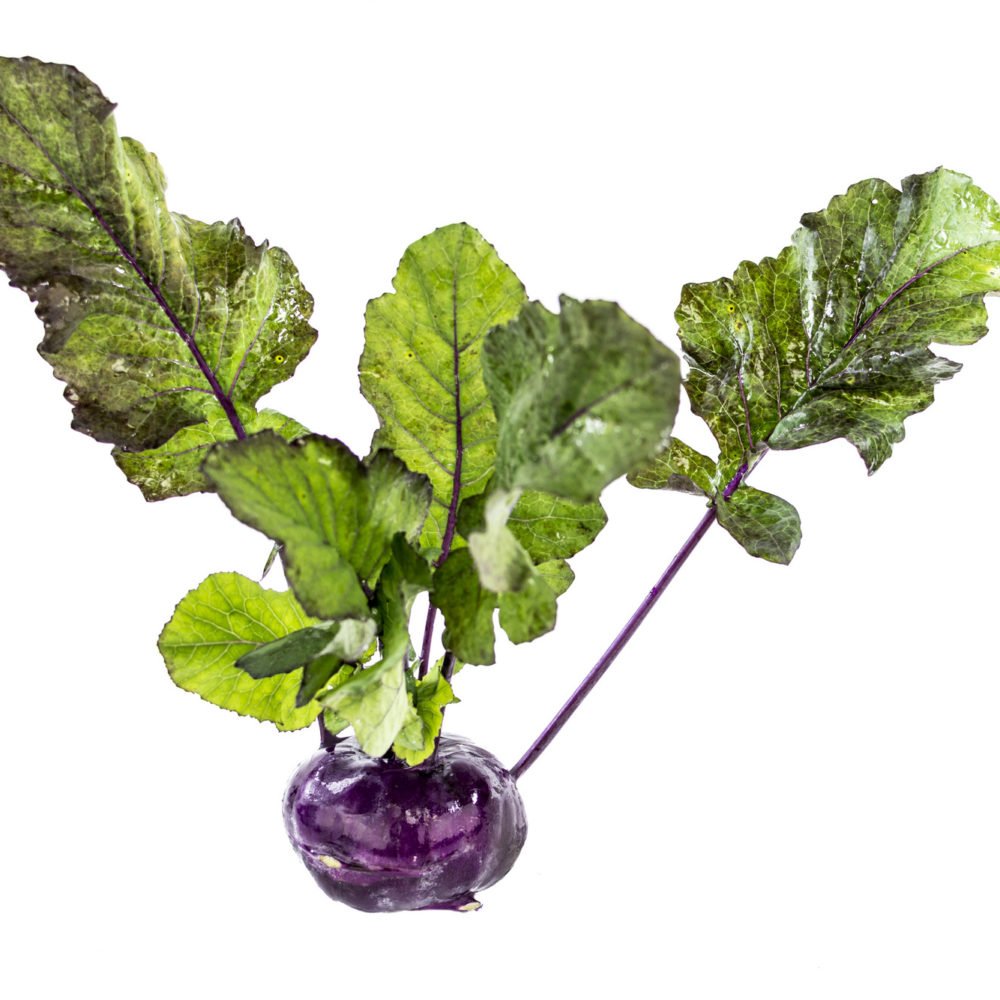 We started taking this new delicious vegetable into the assortment in 2014.
The Kohlrabi is found in both a green and purple variant. It is juicy and crisp with a mild and slightly sweet taste. It can be used both raw in salads or cooked in lots of ​​different ways. Only imagination sets the limit.
Like all other cabbage, the Kohlrabi also contains both fibers and a number of important vitamins and minerals.
Season: Week 24-42